Props can be dropped off at Alltackle.com In Annapolis, MD
DIGITAL PROP SHOP IS A COMPANY DEDICATED TO IMPROVING THE PERFORMANCE OF YOUR BOAT THROUGH PRECISION PROPELLER TUNING
We offer precision high performance repair and Computer Tuning of inboard propellers to ISO Tolerances to increase speed, eliminate vibration and improve fuel economy; and can help you select the right propeller for your boat through our Sizing Analysis Service.

We also sell New and Used Inboard, Sailboat, I/O's and Outboard Propellers from Michigan Wheel, Federal, HyTorq, Acme Marine Group, Veem Engineering Group, PowerTech, Mercury/Typhoon, Volvo, Autoprop and Max-Prop.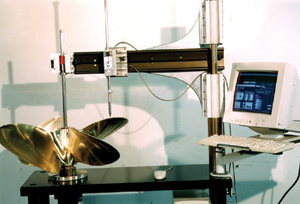 We also offer the finest in Marine Hardware and underwater running gear including shafting, rudders, struts, couplings, bearings, packing glands and thru-hull fittings.
YOUR PROPELLERS' JOB IS TO CONVERT ENGINE TORQUE TO THRUST.
How efficiently it does this job is a function of how well it is matched to your boat and how precisely it carries pitch on and between each blade. A well tuned propeller will optimize speed, smoothness, and fuel economy for your boat/motor combination.
The tuning and repair process still involves lots of sweat and the use of hammers or hydraulics to adjust each blade for position and pitch in local areas along each radius.
And after each adjustment the propeller is again measured on the MRI to gage progress toward the desired targets. It may take many iterations of adjusting and measuring in what is a time consuming and often tedious process, but the end result is a propeller that will do it's torque to thrust job as efficiently as possible . . . This is true even with new propellers, where customers consistently tell us of improved speed and smoothness.
Finally, each propeller is finished bright, balanced for weight, and "before and after" color reports are generated for each customer that clearly show the improvements made to their propeller(s).
At Digital Prop Shop we use the Hale MRI System to precisely measure the diameter, pitch, position, blade shape, and tracking of each blade on your propeller. This system uses optical encoders for measurement resolution calculations to .0000000000001 of an inch , and provides us with a complete picture of your prop relative to ISO Tolerances.
We will do a complete computer analysis of your propeller in our shop at NO CHARGE.

If work needs to be performed after discussing the results of this analysis with you, the pricing for this service will be based upon diameter, number of blades and alloy of the propeller and will be quoted as a firm price.

As one high-end custom boat builder recently remarked; "It's the best investment you can make, and the least amount of money you can spend to see a noticeable improvement in a boats' performance".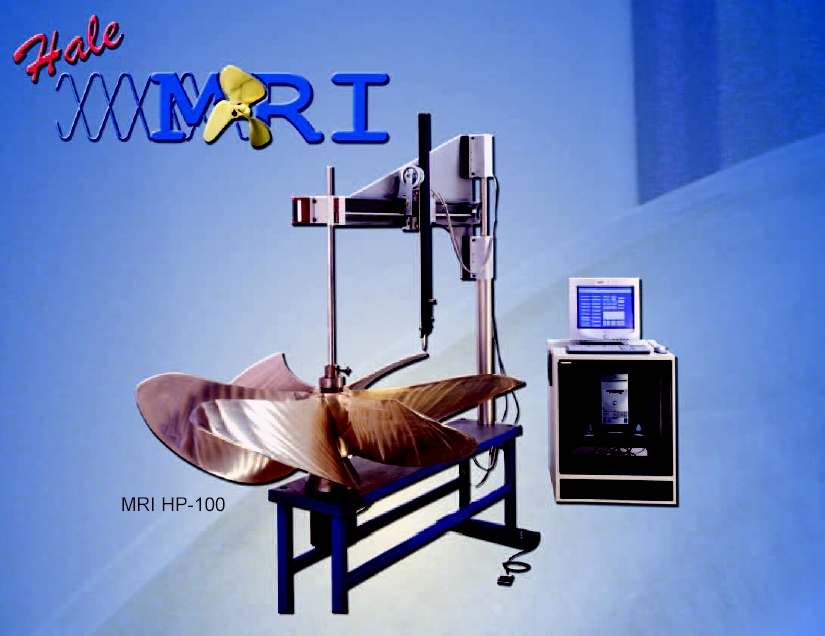 Located just south of Annapolis on the shores of the Chesapeake Bay at Herrington Harbour North Marina,
we can arrange to have your boat hauled in any of three Travel Lifts of up to 70 Tons
for propeller tuning, or underwater gear replacement and repair.
Not on the Chesapeake? . . . no problem, daily UPS Service puts you just around the corner.
ISO TOLERANCES
Surprisingly, in the United States there are no industry-wide standards for the manufacture or repair of propellers. This being the case,
Digital Prop Shop has adopted portions of the International Organization for Standardization (ISO) 484/2 standard to determine target tolerances for the propellers that we repair and tune. The ISO 484/2 Accuracy Classes and Pitch/Position Tolerances to which we adhere are summarized in the following charts.


Our "Shop Standard" is Class I Tolerances, as we feel this offers our customers the best price/performance value. We will provide you with an easy to read color report which rates your propeller relative to these tolerances both before and after the work is performed.
Telephone:
410-867-8878
800-804-7757
Fax:
410-867-8879
EMail:
digprop@verizon.net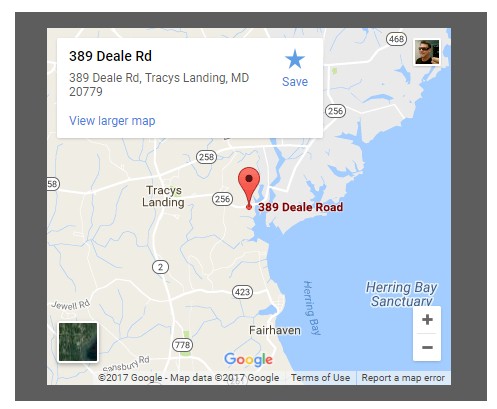 Shipping Address:
Digital Prop Shop
Herrington Harbour North Marina
389 Deale Rd
Tracys Landing, MD 20779