Calusa Cast Nets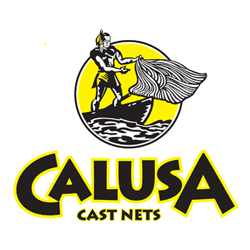 Calusa Cast Nets are designed to meet the requirements of the demanding fisherman. These handmade nets are manufactured using six-panel construction. They are made with the highest quality copolymer monofilament.
The combination of the fine mesh quality and handmade craftsmanship makes for a cast net that feels softer, throws easier and lies flatter than any other net available.

Calusa Cast Nets are constructed with the highest quality materials available and are the finest nets on the market.
Captain Jose Wejebe, host of ESPN's "Spanish Fly" says: "Calusa nets open easier, throw further & have the perfect weight to length ratio. They are simply the best on the market anywhere!"
"THROW IT -- YOU'LL KNOW IT"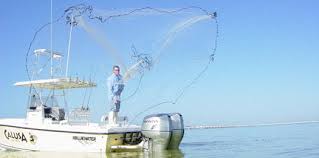 "I've owned a lot of custom cast nets, and the Calusa has outperformed them all." -- Roland Martin, Television Host.
There are no products listed under this category.